The iPad's default video player only allows you to play MP4, MOV, or M4V video files. For other formats, e.g. WMV attached to email, you have to convert it to one of the supported formats, or open it with third-party video player for iPad.
For iPad video converter, iSkysoft Video Converter is a good choice, get it here. Now I'll show you the top 3 video player apps for iPad.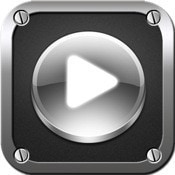 BUZZ Player is a player series released by BUGUN Software. Broad format support and fast file transfer are the killer features of this video player app for iPad. AVI, WMV, H.264, RealVideo and all the MPEGs are fully supported, in addition to the default format. You can transfer your media files to BUZZ Player by dragging and dropping from iTunes. It also lets you transfer files wirelessly through a web browser as long as your iPad and Mac are in the same WiFi network.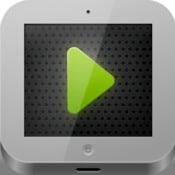 Like BUZZ Player, OPlayer HD is also compatible with all popular video formats, including AVI, WMV, Xvid, Divx, MP4, MPG, MKV, MP3, WMA, RM, AAC, etc. One important feature of OPlayer HD is Subtitle Overlay. The subtitle will be display on the video playback, whether it's included in the video file (e.g. MKV), or it's an external subtitle file like SRT or SUB. Streaming and a web client for wireless transfer are also supported.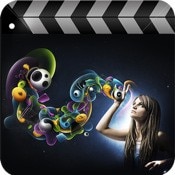 Azul Media Player is one of the most popular video app on the App Store. With it, you can enjoy your favorite videos right on your device without converting or needing a data connection. The bonus features include email attachment video playback, TV out, video downloading, etc.
See also: